History: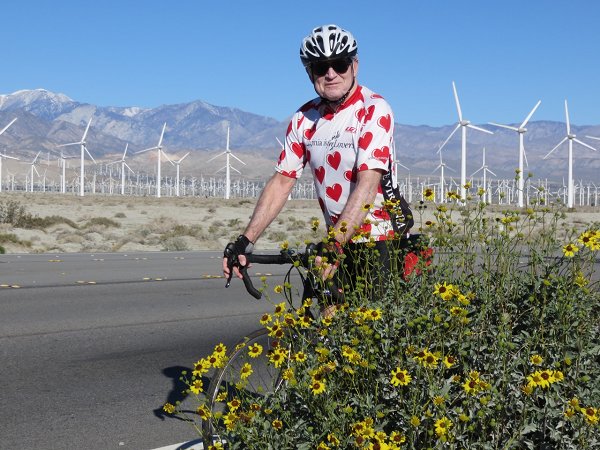 Rode as a child in the 1950s.
Given a road bike in 1974.
Joined CIBA Central Indiana Bicycle Assn in 1977; 1000 mile award in 1978. Led a ride!
Joined Westport CT Sound Cyclists in 1980; led the big ride, May Metric Century!
Joined Williamsburg Bicycle Club in 1985; elected VP and President!
Joined Richmond Area Bicycle Club in 1987; rode over 1000 club miles for 30 years and still going.
Lead 103 rides in 2011, most in the club.
Joined Bicycle Adventure Club in 2002, Toured in FL,TX,CA,CO,MI,MT,WY,UT,GA,VA,NC,WA,OR,WI,KY,OH,IN,CT,MA Austria, Czech Rep., Italy, France, Germany, Belgium, New Zealand, Wales, Canada (PEI), and Mallorca, Spain, Thailand.
Accompanied by my beautiful wife for 30 years.
Hobby: I buy and sell road bikes, about 20 a year.